Welcome to Sears Real Estate & Appraisals
Residential, Farm, Land and Waterfront Appraisals
We're the local experts with over 65 years of combined appraisal experience having appraised tens of thousands of properties within our market area.
We service the following counties in Virginia:
King & Queen, King William, Town of West Point, New Kent, Charles City, James City, Gloucester, Middlesex, Town of Urbanna, Mathews, and Lancaster Counties.
We are state licensed and state certified by the State of VA.
We keep our rates competitive within the industry by offering:
* Short Turn-Around Time
* Highest Quality Reports
* Electronic Ordering & Delivery
* Competitive Pricing
Through our website, ordering an appraisal is just a click away. We look forward to working with you!
---

Click here to request an appraisal!
---
Sears Real Estate & Appraisals has over 65 combined years of appraisal experience in appraising property within their local area.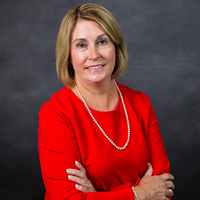 The president and principal broker of the company is Kim S. Williams who has been a Certified General Appraiser since 1998. Kim began appraising property in 1994. She began her career in real estate as a licensed real estate agent in 1981 and became a licensed real estate broker in 1997. Kim works full time in the real estate appraisal industry plus she lists and sells all types of property.
The company was started by her father, Robert J. Sears, in the late 1950's and he retired in 2012.
Sears Real Estate & Appraisals prides itself on providing quality reports in a timely fashion. Over the years, we have seen the ups and downs with the real estate market and how it effects the value of property. Because we are involved in this process on a daily basis, year end and year out, we stay current on all aspects of the real estate industry, both appraising and selling.
Let me put my years of experience to work for you. The next time you need an appraisal remember Sears Real Estate & Appraisals.